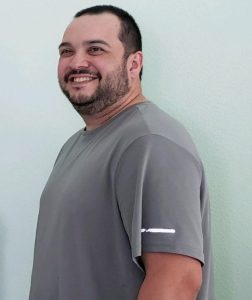 Brian Akins was born 4 June 1975 in Grant, Nebraska to Jerry and Mary Akins.  He passed unexpectedly but peacefully on 22 September 2021.
He is preceded in death by his mother Mary (whom he dearly loved), his grandparents, his uncles and aunts: Louie Lopez, Mona Layton, Denny Shepherd, Tony and Judy Ponce, Jesse Ramirez, Jimmy and Valena Massingill, and Gene Akins.
Brian leaves behind his son Matthew Akins, his father, his brother Rod Rodriguez, his half-sisters Calli Gruber and Julie Benjamin, his nephews: Jordan, Jacob, and Joshua, his half nephews: Platte, Jacob, Adam, Christopher, and Aaron, uncles and aunts: Genny Sharp, Virginia Lopez, Dan and Minnie Lopez, Esther Shepherd, Robert Ramirez, Margie Ramirez, Eva Akins, Joe Ramirez and Eileen McBride, and numerous cousins.
He moved with his family to Nevada when he was about one-and-a half-years old, settling at the foot of the Sierra Nevada mountains near Lake Tahoe and Reno.  For the next fourteen years he grew up there enjoying the different outdoor activities the area offered.  He moved to Houston in 1991 when his father's job relocated the family.   After graduating high school he spent a few years working various jobs, learning what he had heard all of his life, he needed to go to college.  He enrolled in the University of Houston while working full time, and after a change in majors, graduated in 2006 with a BS in Kinesiology.
His coworkers have offered many comments, some of which described him as someone who was "very knowledgeable in what he did and was always willing to share that knowledge", as someone who was "selective in his words", as someone who "let you know where he stood or what he was thinking", and as an "intelligent and hardworking individual".
Brian's accomplishments at work and at school and in life all pale in comparison to what his son Matthew brought to him.  While Brian wasn't always perfect in displaying the love he had for Matthew all you have to do is look at photographs of the two together.  The images clearly depict a father and son who deeply loved each other.
Brian's memorial service is planned for 2:00 PM on 23 October 2021 in the Crowder Funeral Home chapel at 2422 Broadway, Pearland, Texas, and is to be officiated by Pastor Trice Ham.