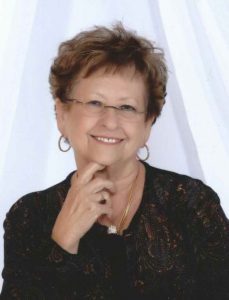 Brenda Lee Poage, 70, of League City, TX, passed away on June 30, 2018.
Memorial services will be held at 10 a.m. on Saturday, July 7, 2018 at Crowder Funeral Home in Dickinson, TX.
Brenda was born in Mamou, LA to Ozone Ancelet and Wynice Duplechain on February 7, 1948. She attended school at Robert E. Lee High School. Brenda married Robert Poage on July 17, 1964 in Baytown, TX. She worked as an administrator for CCISD. She loved family, friends, traveling, volunteering at the hospital, casinos, and her dogs.
Brenda is preceded in death by her husband Robert Poage.
Brenda is survived by her Daughters Patricia Kohler and Rebecca Eldridge; Brother Don Ancelet; Grandchildren Jennifer Zappa, Ashley Burton, and Stuart Gaston; and great-grandchildren Gabrielle, Brody, and Zakkary.