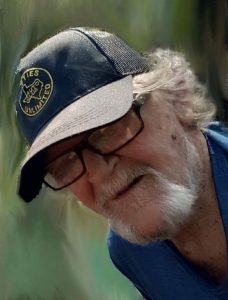 Bobby Ray Wattengel, 68, of La Marque, passed away Saturday, December 2, 2017, in Houston. Bobby was born May 10, 1949, in Galveston, Texas, to Sherwood and Lysta Wattengel.
Bobby was a mechanic and was a member of an Antique Auto Club. In his younger years he loved to ride his motorcycle and he was an avid fisherman.
He was preceded in death by his parents and one sister, Shirley Monard.
Bobby is survived by his twin brother Billy Wattengel and brother, Jerry Wattengel, nieces and nephews: Sherllyn, Crystal and Kirk Camfield, Gary and Mickie Wattengel, and Billy, Jr. and Christopher Wattengel and many great nieces and nephews.
A Graveside Service will be at 2:00pm on Friday, December 15, 2017 at Hayes Grace Memorial Park Cemetery in Hitchcock, Texas with Dr. Mike Deaton officiating.