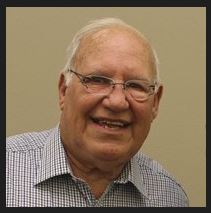 Billy Gene Whatley, 89, of Clear Lake City, Texas, passed away peacefully in his sleep at home on January 3, 2023.
Bill was born on September 3, 193,3 in Mt. Calm, Texas.  He graduated in 1951 from Hubbard High School in Hubbard, Texas.  He received a scholarship to play football and baseball for Navarro College in Corsicana, Texas.   After college, he was invited to try out for the Houston Buffs AAA baseball team and the Texas City Mavericks semi pro football team.  He played two seasons at linebacker for the Texas City Mavericks. Years of playing football and baseball instilled a love for sports he would carry with him throughout his entire life.   In 1955, he joined the United States Air Force and was stationed at Offutt Air Force Base – Strategic Air Command (SAC) in Omaha, Nebraska supporting the strategic bomber and intercontinental ballistic missile components of the U.S. military's strategic nuclear forces.  He met his wife, Carole Hunger, while stationed at Offutt Air Force Base, and they were married at Trinity Lutheran Church in Waterloo, Iowa on March 3, 1956.  He was honorably discharged from the United States Air Force in 1962 as an E6 Tech Sergeant. After his discharge, he joined the National Aeronautics and Space Administration (NASA) and moved his family to Houston, Texas.  In 1962, the Manned Spacecraft Center in Houston was just breaking ground, so Bill had to start his career with NASA on the campus of the University of Houston.  In 1963, he moved into the first completed building onsite at NASA (Building 12).  He worked for the Information Systems Division in support of the Mission Control Center (MCC) until his retirement from NASA in 1992.  He continued to work for contractors in the space program for several more years (Rockwell, Bendix, USA, and A&B Computing) before officially retiring in 2014 at the age of 80.  All told, Bill had a 52-year career in the space program and received numerus achievement and service awards in support the Mercury, Gemini, Apollo, Skylab, Shuttle, and Space Station programs.
Bill was a loving, kind and caring person who always had a smile on his face.   His faith in Jesus Christ was the cornerstone of who he was and how he lived his life.  He was a loving husband, father, and grandfather and was deeply dedicated to his family.  He was a longtime member of Gloria Dei Lutheran Church in Nassau Bay, Texas, where he was active in numerous bible study groups, men's groups, and the "Holy Smokers" cooking team. He was a dedicated member and served as President of the Sons of the American Revolution-Bernardo de Galvez Chapter.   He was also a 30-year member of the Houston Umpires Association. Bill's spiritual legacy of genuine faith, kindness, work ethic, and community service are the greatest of gifts he leaves his children and grandchildren.
Bill Whatley is predeceased by his parents, George Lee and Ethel Pearl Whatley of Houston, Texas, wife Carole Whatley of Houston, Texas, and son Steven Whatley of League City, Texas.  He is survived by his daughter in-law Liz Whatley of League City, Texas, children Suzanne Oliphant and husband Barry of Tomball, Texas, Lori Whatley of Houston, Texas, Ronald Whatley and wife Darice of Houston, Texas, and Beth West and husband James of League City, Texas. Grandchildren include Nick Bittner, Mary Bittner, Trish Whatley, Tiemi Stiles, Michelle Cremers, Tony Oliphant, Natalie Oliphant, Asa Whatley, Ty Whatley, Austin Davis, and Cameron Davis.  Bill is also survived by 11 great grandchildren.
A Memorial Service will be held for Bill Whatley on Saturday, January 21, 2023, at 4:00 p.m. at Gloria Dei Lutheran Church 18220 Upper Bay Road, Houston, Texas, 77058.  In lieu of flowers, we are asking for donations in his name to the Gloria Dei Lutheran Church Endowment Fund.