Billy Brown Bishop "Brownie"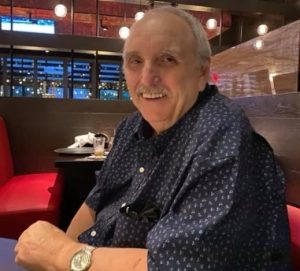 Billy Brown Bishop "Brownie", 69, a 39 year resident of Deer Park, TX, passed away on November 22, 2021 in Pasadena, TX. Brownie was born June 19, 1952 in Lufkin, TX to Billy and Odessa Bishop.
He served our country in the U.S. Army. He was employed with Brown and Root for 35 years and a member of the Pasadena First Church of the Nazarene for over 40 years. One of Brownie's greatest joys was coaching youth football and watching the boys grow up to adulthood. Brownie coached the Deer Park Tigers and Rams football teams for nearly 25 years. The Mayor of Deer Park filed a formal proclamation, declaring November 16, 2014 "Coach Brownie Bishop Day" for his service to the community.
Brownie was a devoted husband, father, and grandfather. He was a man of God who led his family in faith. Those who knew him know he never met a stranger and made everyone in his presence feel welcomed. Family was his biggest joy in life and he was a very proud PawPaw.
Brownie is preceded in death by his parents.
He leaves behind to cherish his memories, his wife of 49 years, Sandra Bishop; daughter, Kerri Antichevich, fiancé Wes Palmer; son, Michael Bishop, wife Brittany; grandchildren: Rebecca Antichevich, Mikayla Antichevich, U.S.M.C Pvt. Matthew Antichevich, and Ava Grace Bishop; sister, Paula Harlan, husband Chuck. His niece Lisa, nephews Bryan and Chad and a number of great-nieces and great-nephews.
There will be a visitation Saturday, November 27, 2021 from 12 p.m. to 2 p.m. at Pasadena First Church of the Nazarene in Pasadena, TX with a service to begin at 2 p.m. Graveside service will be Sunday, at 1 p.m. at Narrow Way Cemetery in Angeline County.
Pallbearers will be, Wayne Schultz, Brian Schultz, Ted Lenz, Bryan Hoffpauir, Chad Hoffpauir, John Waldrop, Jeff Antichevich, and Wes Palmer.In lieu of flowers please consider donations for Brownie's final arrangements  https://gofund.me/71148096