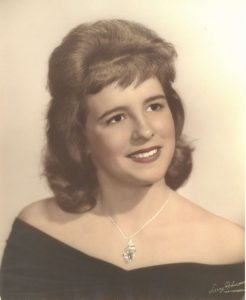 Beverly Lemire, 74, of Texas City passed away on Saturday, October 5, 2019 in Abilene, Texas.
Beverly was born June 21, 1945 in Texas City, Texas to Robert and Peggy Adams. She was a graduate of Texas City High School and attended college in Dallas, Texas.
She had been manager of the Peanut Butter Warehouse in Galveston for many years. She was also a Property Manager for many years.
Beverly was a loving and devoted wife, mother and grandmother.  Her grandchildren were the love of her life.  She had many friends.  She loved playing Bingo and shared her winnings with everyone.  She will truly be missed by all especially her best friend her dog Junior.
She is preceded in death by her parents, brothers-in-law; Herman Syers and Billy Lemire.  She is survived by her loving husband Fred of 25 years, two daughters; Tammy McKenna and Michelle Pavlicsek and three grandchildren; Lauren McKenna, Jeremiah Pavlicsek and Josh Pavlicsek, brothers; Damien and Byron and sister-in-law Linda Syers.
A Memorial Service will be at 10:00am on Saturday, October 12, 2019 at Midway Church of Christ, 10408 Hwy 6, Hitchcock, Texas  77563 with Mr. Russell McLaughlin officiating.