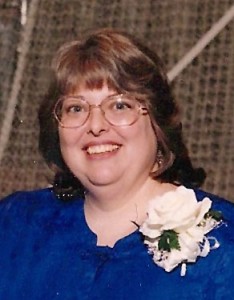 Beverly Dianne Anderson, 62 years of age, of League City, TX passed away suddenly in Nassau Bay, Texas on Saturday, February 21, 2015 with her family by her side.
She was preceded in death by her parents, Dwayne and Betty Forsythe.
She is survived by the love of her life John Anderson; her son, Mark and his wife Shanna Anderson; her son, Eric and his wife Julie Anderson; her grandchildren, Aiden and Avery Anderson; her two sisters, Vickie and her husband Larry Mitchell; Cathy Mitchell and her nephew, Jayson Forsythe. She is also survived by many other family members and friends.
There will be a memorial service held on Friday, February 27, 2015 at 3:00 pm in he chapel of Crowder Funeral Home in Pearland.