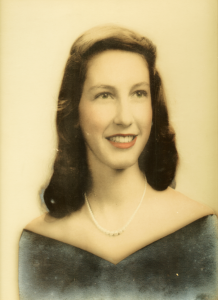 Betty Ann Little, of League City, passed away on Saturday, May 6, 2017 at her home in League City at the age of 85. She was born Betty Ann Cook on January 19, 1932 in Chicopee, Georgia. She was preceded in death by her parents- Charles Alfred Cook and Chessie Irene Thurmond Cook and Sister Sharla Elaine Cook Phillips
Ann married Walter Porter Little on May 11,  1951 in Ridgeland, South Carolina and survived by her husband Walter, children Walter Stephen Little and wife Laura Knighton Little, Ronald Alfred Little of Austin, Texas, Gary Myles Little and wife Monica Ann Meystedt Little of League City, Texas, Brother Thomas Alfred Cook and wife Ernestine of Hernando, MS., their children; Christopher Stewart Cook and Dana Elizabeth Ashmore. Also, surviving are more beloved nieces and nephews; Belinda P. Walters and husband Dan, Michael T. Phillips and wife Angela, Helen Herndon and husband Richard, Margie Wendt and husband Richard, Jenny LaCombe, Calem LaCombe and wife Shiliza, and Catherine LaCombe, Grandchildren Leslie Ann Little Staton, Denise Marie Little, Julie Lynn Little, Thomas Francis Little, Steven Miles Little, Zackary Miles Little, Mark Thomas Little, Great Grandchildren Christian Stone, Penelope Stone, Levi Staton, Vivien Lee Staton, Hunter Little, Bradley Little, and Bowen Little.
The Family moved to Texas in 1964 and settled in League City where she became active  in The League City Little League along with Walt and the Boys. She was President of the Little League Auxiliary and spent many hours on the road filling the truck with supplies for the concession stand.
Ann decided to join the work force in the "60's" and was a photo retouch artist for a photo lab in Houston. She later opened a resale in League City along with two friends: Elaine Wind and Doris Schaper.
Ann joined the United Daughters of the Confederacy and became involved with finding a new site for the Confederate Museum collection. She helped in re-organizing the original League City UDC chapter "The Magnolia Rangers" and later transferred to the Texas City chapter "Fort Virginia Point 2539" where she acted as President 3 different times. She was elected "Honorary President of the Texas Division UDC' in 2006.
Her organizations she so proudly served were president of the League City Little League Auxiliary in the 1960"s, Unite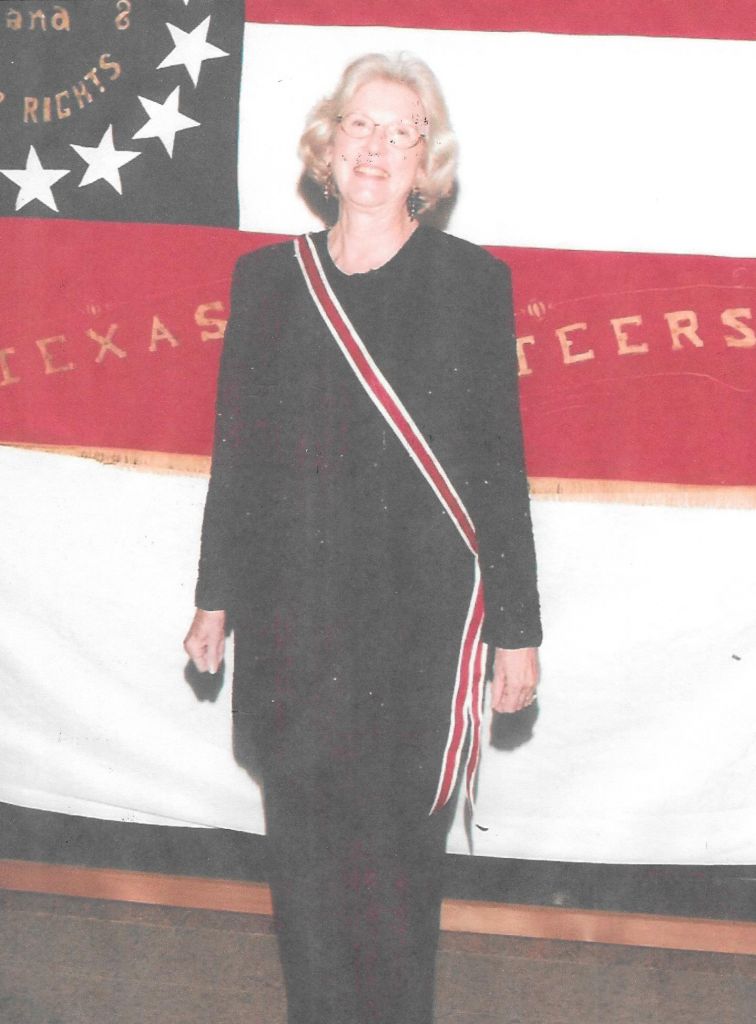 d Daughters of the Confederacy®-An Honorary President of the Texas Division Member of Fort Virginia Point Chapter 2539, UDC, Daughters of the American Revolution, Sam Houston Chapter, Daughters of 1812, Francis Fleshhart Chapter, and Daughters of the American Colonists, Don Jose de Galvez Chapter.
The Family will receive friends on Thursday, May 11, 2017 from 6-8:00pm at Crowder Funeral Home, 1645 East Main, League City, Texas 77573.  A Ceremony will follow on Friday at 10:00am at Crowder Funeral Home with interment at Forest Park East Cemetery in Webster, Texas.
In lieu of flowers, you may send memorials to American Cancer Society.