Ben "Benny" Edward Black, Jr.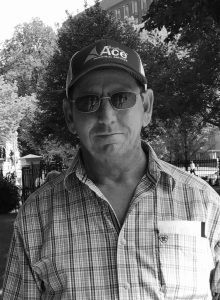 Ben "Benny" Edward Black Jr, age 63, resident of Santa Fe, TX, passed from this life on Saturday, August 19, 2023. Ben was born August 25, 1959, in Texas City, Texas, to proud and loving parents Rutha Graham and Ben Black Sr. He was the owner of Arc Electric and a member of IBEW 527. Ben spent a majority of his career working as an electrician at Oxbow Energy Solutions for 29 years. He loved spending time with his family, his wife, and his grandkids. He belongs to John Mitchell Lodge No. 1401, Scottish Rite, and El Mina Shrine Temple. He is also a 32nd degree Mason.
Ben is preceded in death by his parents, Rutha Graham and Ben Black Sr., as well as his uncle Dan Graham. He is survived by his loving wife of 35 years, Taunya Black, his two sons and their spouses, Brian Edward Black (Courtni) and Kevin Wayne Black (Sara), and three grandsons, Henry Summers, Beau Black, and Lane Black. He is also survived by his three sisters, Ruth Ann Conner (Bruce), Cathy Padgett (Bobby), and Karen Hebert (Michael), as well as numerous nieces and nephews.
Visitation will be held on Tuesday, August 22, 2023 at Crowder Funeral Home in Dickinson, TX, from 5:00pm to 7:00pm. Graveside service will be officiated by Danny Sonnier on Wednesday, August 23, 2023 at Hayes Grace Memorial Park Cemetery in Santa Fe, TX, at 11:00am.
Pallbearers will include Glenn Taylor, Chase Istre, Ryan Copeland-Sharp, Wayne Arledge, Eric Baker, and Kyle Padgett. Honorary pallbearers will be Robbie Copeland and Henry Summers.