Barry James "BJ" Anthony Whitburn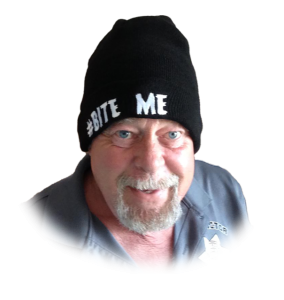 Barry James "BJ" Anthony Whitburn, age 71, passed away on February 17, 2023 in Galveston, Texas. BJ's journey began at St. Mary's Infirmary in Galveston, Texas. Born to William and Olga Whitburn on June 30, 1951, BJ grew up on the island, attending Sacred Heart and graduating from Kirwin High School. Although BJ loved swimming with sharks at Sea-Arama during college he choose of life of law enforcement, and attended the DPS police academy in 1971. Over the years he dutifully served the citizens as an officer with UTMB, Jamaica Beach, and Galveston Police Departments, and was named "Rookie of the Year" for GPD in 1986. Along the way BJ developed a passion for sharing his knowledge with others, and ultimately found himself teaching young recruits at College of the Mainland. What started as a second job soon evolved into his second career, and in time he became the Director of the Police Academy for College of the Mainland.
On December 3rd, 1988 BJ married the love of his life, Carrie. BJ and Carrie loved spending time together and with their family while making memories camping, raising and training dogs, competing in BBQ cook offs, riding motorcycles, SCUBA diving, taking tropical cruises, and attending grandchildren's sporting events. He loved wearing T-shirts with witty phrases, but it was hard to find one as sarcastic as he was. The only thing bigger than his sense of humor was his sense of duty and his love of family. He had 3 daughters but over the years many others joined the ranks of the Whitburn family. In addition to being a lifelong peace officer, BJ also volunteered his time with the Third Coast Roller Derby, Lighthouse Charity Cooking Team, and Blue Santa.
BJ leaves his wife Carrie Whitburn and daughters Amy (Jens) Jensen (children: Ben, Kyler, Michael, Charlie, Piper, Phoebe) Lori (Sam) Greer (children: Edwin, Logan, Katie), and Dawn (Shawn McCain) Bassett as well as his bonus children Christina Jenkins-Beaudoin, Derek and Tamra Lacy, Tim and Jamie Ware, Richard and Erika Jo Harrison to cherish his memories. He also leaves many bonus grandchildren, and hundreds of lives that were touched during his lifetime.
A Memorial "Last Ride" will be held on March 4th at 1302 Broadway, Galveston, TX at 11:30 AM, with a Memorial Service to follow at 2:00 PM at James Crowder Funeral Home in Dickinson, TX.