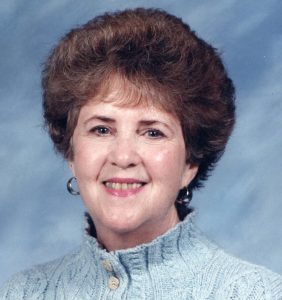 Barbara Joan "BJ" Haag, 89, a resident of Friendswood, Texas, passed away on July 12, 2023. She was born in Pottsville, Pennsylvania on May 13, 1934 to parents, Robert S. Herb and Laura Jane Herb.
BJ was a devoted daughter, wife, mother, grandmother, great grandmother and friend.  She is preceded in death by her parents, her husband of nearly 43 years, Howard Diller "Tom" Haag and their daughter, Pamela Louise Haag.
She leaves behind to cherish her memory, sons, Thomas R. Haag and wife Marsha of Friendswood and Robert S. Haag of League City, Texas and daughter, Gretchen Haag Inman of Webster, Texas as well as grandchildren, Amanda Bucy and husband Matthew of League City, Charlton Meyers and husband, Brandon of Katy, Texas, Courtney Buckout and husband Aaron, of Seabrook, Texas, Ryan Haag and wife Kelsey of Houston, Texas, Rachel Haag of Portland, Oregon, Tyler Haag of Austin, Texas, Megan Inman and Jamie Inman of Webster, Texas.  There are eight great grandchildren – O'Shea Melancon, Nina Miller, Noah Miller, James Knightstep V, Mackenzie Meyers, Meredith Meyers, Miranda Meyers and Brooks Haag.
BJ loved animals, traveling, the beach, swimming, old movies, playing bridge, reading and telephone conversations with dear friends and family.
The family will have a private service to remember her life on Saturday, July 22, 2023.