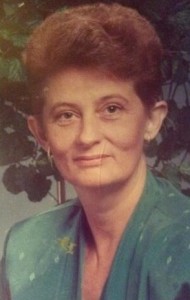 Barbara Jean Shaw 66, loving mother, grandmother, sister and friend passed away Friday, the 26th of February 2016. She was born January 25th 1950 in Needles, California to parents Helen and David Gathright. She was a resident of Manvel, Texas for 22 years and formerly of Pasadena, TX.
Barbara was preceded in death by her mother, father and best of friend Linda Stanford, of which they enjoyed 50 years of laughter and family. She is survived by and deeply saddens so many including her soul mate of 27 years Bennie Shaver and her daughters Kathy Morgan of Brazoria, Texas and Virginia McKnight of Baytown, Texas. Her sons Brandon Dowdy of Manvel, Texas and A.J. Dowdy of Manvel, Texas as well as her adored grandchildren Kayla Morgan, Madison McKnight and Rylee Rex. Barbara is also survived by her brother Michael Lindley, her sisters Sondra Dowdy and her husband Gerald Dowdy and Wanda Mora. Also her dearest friend of 50 years Linda Gibson of Manvel, Texas and four legged friend Willie her toy poodle.
Barbara very much enjoyed sharing a good book and a great home cooked meal. You could bet on the smell of BBQ as the football game was playing on Sunday. For her friends and family the door was always open. However, if you arrived while an old western, Patsy Cline or Elvis Presley was playing you knew to keep your voice down, she would be sitting in her chair singing and smiling right along. Barbara even found a way to enjoy time with lifelong friends as well as new friends through Pogo games and Skype online. She will forever be cherished. A piece of our hearts has followed you to heaven. She always was and will be the strength our family holds to. We will continue to look up to her for our guidance, as she peers back at us, illuminating our safe journey home, with her.
A celebration of life in her honor will be held at the family's home Saturday, March 19, 2016 @ 1:00 pm.