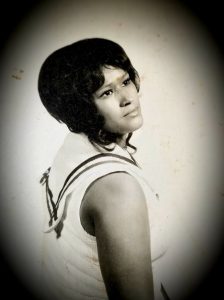 Aurora "AC" Hernandez, 65, of Texas City passed away on Friday, July 13, 2018 in Texas City.  She was born on October 24, 1952 to Antonio Arellano and Emmanuella Hernandez.
"AC" was retired from TCISD where she worked in the Cafeteria.  She is known as being a great cook and everyone loved her cooking.
She is preceded in death by her parents, sister, Rosa Hernandez and brother, Eusebio Hernandez.
"AC" is survived by her daughter Veronica Ybarra, sons; Eusebio "Sam" Cardenas, Jr., Chris Cardenas and Edward "Eddie" Guerra, sister, Raquel Hernandez, numerous grandchildren, great grandchildren, nieces and nephews.
A Memorial Service will be at 7:00pm on Friday, July 20, 2018 at Crowder Funeral Home in La Marque.