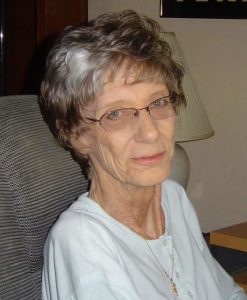 Audry Mae Williamson, 77, of Houston, TX passed away on April 07, 2023. She was born October 04, 1945 in Jennings, Louisiana to Edward and Lenora Siver. Audry lived in Sagemont for 46 years and was of the Baptist faith.
Mrs. Williamson is preceded in death by her parents, Edward and Lenora Siver; her husband of 38 years, Daniel Williamson; sisters Jean Kuykendahl and Betty Rhoden; brothers Jim, Sonny and Donald Siver.
Audry is survived by her children Tara Manolescu, Gerald Williamson and his wife Diana, Michael Williamson and Deborah Weatherford and her husband Ranse; grandchildren David Weatherford, Shaun Williamson, Nicholas Manolescu, Sara Williamson, Lisa Williamson and Tyler Beardsley.
Audry had a loving heart and considered her closest friends, Kathy and Ken Gilbert and extended family Dody, Christy and Leia Manolescu and Donnie Beardsly as her own family and loved them dearly.
Audry worked for years as a legal secretary and data transcriber. It was often remarked that she was the fastest typist people had seen. As proficient as she was at her work, her real passion was her husband and her family. She was a devoted and fiercely dedicated wife to Daniel Williamson and a strong and endlessly supportive mother to her children. Playful at heart but with a dry wit, she enjoyed card games with friends while drinking coffee and sharing gossip. Later in life, she relished doing puzzles and crosswords and trying to extend her Wordl streak.
There will be a visitation from 10:30 a.m. to 12:30 p.m. Saturday April 15th, 2023 at Crowder Funeral Home 2422 E Broadway St. Pearland, TX 77581 with a funeral service to follow at 12:30 p.m. Burial will follow at Southpark Cemetery.