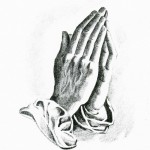 Anita Moore, 90, of La Marque, passed away January 10, 2015 in Hitchcock, Texas. She was born August 30, 1924, to John and Ona May Moore in Lebanon, Missouri. Anita was preceded in death by her parents and by a sister, Ona May Short.
Anita is survived by her daughter, Cheryl (Jerry) Kasper; sisters, Mary Kasalue and Donna Moore; grandchildren Tiffany Trahan, Terry (Crystal) Mills, Tyler (Katy) Mills, Helen Meyers, Kim Pizana, and James Kasper; and sixteen great grandchildren.
A memorial service in her honor will be held at the family home in La Marque at a later date.