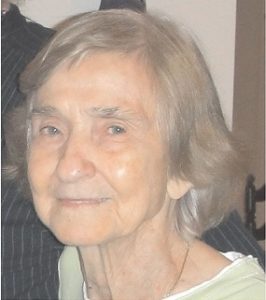 Angeline E. Zissa, 97, of League City, passed away January 11, 2022, in Nassau Bay.  She was born February 5, 1924 to Fred and Amelia Janecka Kocian in Caldwell County, Texas.
Angeline was preceded in death by her beloved husband Alfons Peter Zissa, sisters Vlasta Fajkus, and Delia Hrncirik, and brother Henry Kocian.
She is survived by her daughter Peggy Saxon and husband Clifford; son Donald Zissa and fiancé Christy Wilks; grandchildren Yvonne (Evan) Bryant, Jason (Julie Ross) Zissa, Danielle (John Mireles) Zissa, Cassy Shank, and Jimmy (Tabitha) Hall; and five great-grandchildren with one expected.
In her honor a funeral service will be held 10:30 am Tuesday, January 18, 2022, with visitation from 10:00 am, at Crowder Funeral Home Chapel Dickinson, Texas.  Interment will be in St. Joseph Church Cemetery, Yoakum, Texas.