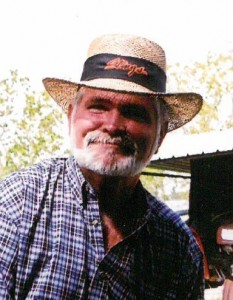 Andrew "Dawg" Coston Jr., 60, of Texas City, Texas passed away on Monday, December 29, 2014. He was born in Galveston, Texas on March 3, 1954 to Andrew and Hazel Coston Sr. He retired from Texas City I.S.D. after 27 years. He was responsible for the football field being ready before each home game. He was a big supporter of the Texas City Stingaree Football team. He was a wonderful father and even better at being a Papal.
He is preceded in death by his parents. He is survived by his wife of 41 years Jackie Coston; Two sons; Tra` Coston and wife Sally of Texas City, Jeremy Coston and wife Randa of Texas City; Sisters Erma Rice, Mary Lewis, Loquita Mason, Idell Roberts; Brothers Ricky Coston and wife Glenda, John Coston Sr. and wife Ruth; five grandchildren Tyler, Candee and Gage Coston; Bishop and Xavier Earls, his beloved best friend Poppy, as well as numerous nieces and nephews.
A visitation will be from 3 p.m. to 7 p.m. Saturday January 3, 2015 at the James Crowder Funeral Home in La Marque.