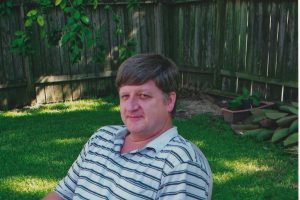 Virgil Wayne Warren, 64, of Houston died peacefully at home after battling cancer for more than four years. He leaves behind his wife Andrea and children Eir and Robert; brothers Gary (Milissa) and Mark (Diane), their families, and his mother Wanda Kramer.
Wayne served in the US Air Force after high school. He was stationed in England so he was able to travel to various locations in Europe and ultimately down to Egypt before returning to the states. Afterwards he studied aerospace engineering. He worked for several aerospace companies, ultimately for the Boeing Company where he remained for twenty-five years. He worked on control systems for the International Space Station from its inception until August 2021. His work was greatly valued and he received the Silver Snoopy Award in 2007. He was awarded NASA's Exceptional Engineering Achievement Medal in 2021.
Wayne never sought out the spotlight, preferring work or quiet times at home to social gatherings. He was quiet and caring. He will be missed by all who knew him and will be remembered for his exemplary character, patience, and dedication.
On Saturday, February 19, 2022 at 11:30 am a Memorial Service will be held celebrating the life of Wayne at Crowder Funeral Home – Webster, TX.