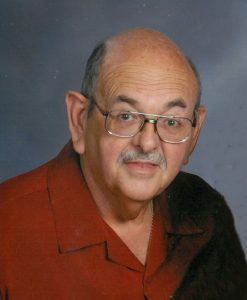 It is with great sadness that we announce the peaceful passing of our Dad, Alvin Wayne Cantrell, 68 on July 2, 2017 in Texas City, Texas.
He was born in Galveston, Texas on June 28, 1949 to the late Alvin Francis Cantrell and Faye Marie Forrest.
Alvin was a graduate from La Marque High School, a graduate of College of the Mainland and earned a Criminal Justice Degree. He was a member of St. Mary of the Miraculous Medal Catholic Church in Texas City. He joined the Air Force in 1974 through 1976 and served as an E-3 Fuel Specialist. Alvin also worked for the Galveston County Sheriff's Department and over the last 20 years worked as a Private Process Server for many Law Firms.
Alvin loved and was dedicated to his family. He enjoyed spending time on family camping trips, hunting, and fishing with his grandsons. He was a chief cook of the Apple Dumpling Cook Team at the Galveston County Fair and Rodeo. Alvin rarely missed the opportunity to talk with friends and strangers. His pride and joy was watching his grandson's play sports. He loved picking up the kids from school and being called (Paw) by many.
Dearly beloved husband of Debbie Cantrell of 46 years; loving father of Buster Cantrell and daughter-in-law Laura Quintero-Cantrell; daughter Cathy Wall-Cantrell and fiancé Tim Schoubroek; his grandchildren, Christian Cantrell, Nicholas Cantrell, Zach Wall and Zane Wall; mother-in-law Marie Castano, special aunt Joyce Quevedo (Tony), brothers-in-law and sisters-in-law; Danny Castano, Sr., Buck Castano (Stephenie Mattes) Shirley Beazley (Billy Beazley), Brenda Spears (Glenn) and numerous nieces and nephews.
The family would like to thank the Hospice Care Team from Traditions Health Care and Dr. Prince, Dr. Nickeson and the numerous nurses for the amazing care they provided.
We find ourselves humbled by the outpouring of love, support, and prayers that we have received.
Visitation will be on Friday, July 7, 2017 from 9:00am – 11:00am at the James Crowder Funeral Home in La Marque. Funeral Service will follow at 11:00am with Father Tom Ponzini officiating.
Honorary pallbearers will be Buck Castano, Danny Castano, Daniel Castano, George Bounds, Richard Ketchum, Darin Quintero, Zach Wall, Zane Wall, Christian Cantrell, Nicholas Cantrell, Trey Beazley, and Trenton Beazley.