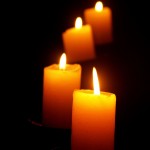 Allen Ernest Potthoff, passed from this life November 15, 2015.
He was born August 17, 1941, in Abilene Texas. He is preceded in death
by his parents, Ethel and Ernest Potthoff. Allen is survived by his wife of
43 years Diahn Potthoff, two daughters, Kathy Shirley and Suzan Deason,
grandchildren, Derick, Shondra, and Tyler Deason, Kyle Tillman, Luke,
Alena, and Dennis Shirley and five great grandchildren.
A memorial service will be held at Crowder Funeral Home Chapel, in
Dickinson, Texas Saturday, November 21, 2015 at 10:00 am.