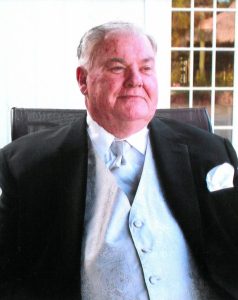 Alan Dickson, 82 of Texas City, passed away on Monday, January 03, 2022 in Webster, Texas. He was born on November 11, 1939, in Beaumont, Texas to John and Mabel Dickson.
Alan was a graduate from La Marque High School.  He was a resident of Texas City formerly from La Marque. Alan was a veteran serving in the United States Marines for 5 years, and he was a member of the Marine Corps League.  He worked for the La Marque Police Department and the County of Galveston. Alan was a Funeral Director for the Crowder Funeral Home for over 30 years and he attended Abundant Life Christian Center.
Alan is preceded in death by his parents, his brother Gene Dickson and his father-in-law and mother-in-law.  He is survived by his wife of  43 years, Sheran Hannes Dickson of Texas City, two daughters and son-in-law; Lisa Dickson of Santa Fe and Heather and Jeromy O'Neal of Angleton, Texas; grandson Reed Alan Gilbert which was his pride and joy; his brother Jerry Dickson and wife Sarah of Chicago.
A Memorial Visitation will be on Thursday, January 13, 2022 from 6:00pm-8:00pm at the James Crowder Funeral Home, La Marque. Burial of ashes will be on Friday, January 14, 2022 at 11:30am at Houston National Cemetery, Houston, Texas.