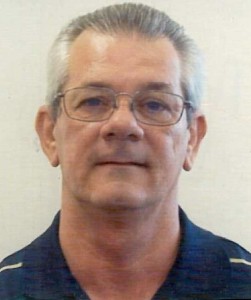 Al Willis Derouen, was born October 21, 1952 in New Iberia, LA and passed away December 30, 2015 in Pearland, TX. Mr. Derouen lived in the Houston area for 8 years and was currently working at Primoris Pipeline Services. He was an avid fisherman who loved family, friends, music and food truly living the Cajun life.
He leaves behind his wife of 30 years, Joan Ann Derouen; daughters: Alaina Derouen Latiolais and husband Thomas, July Skipper and Wynter Johnston and husband Andrew; son, Jeffrey Derouen and wife Brandy; grandchildren: Grant, Zackery, Merick, Emma and Hunter; sisters: Carol Maturin and husband Ivy, Mabel Broussard, Kathy Scott and husband Jim and Cindy Buffington and husband Tony; brothers: Kenneth Derouen and wife Dianna, Dean Derouen and wife Laura Dean; brother in law, Ken Cedotal and wife Connie extended family and many dear friends. Awaiting his arrival is his father Willis, mother Elaine, sister Juanita, and brother Russell.
A visitation will be held Sunday, January 3, 2015 from 1-5 pm, with a service to begin at 3:30 pm, at Crowder Funeral Home in Pearland. John Mark Benson to be officiating.