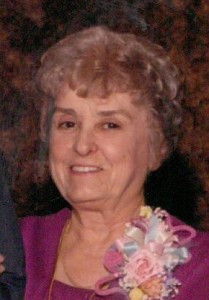 Agnes Rose Beadle, 93, of Texas City passed away on Wednesday, August 12, 2015 at her residence. She was born December 20, 1921 in Galveston, Texas.
She was a lifelong resident of Texas City for over 50 years and a longtime member of St. Michael's Episcopal Church in La Marque and TC/LM Chamber of Commerce. She volunteered at Mainland Medical Center, College of the Mainland and The Opera House and she also loved to play cards with her friends. Agnes ran "Burke's Pet Shop" in Galveston with her sister Dot.
She is preceded in death by her parents, by her husband's Wayman W. Burke, Frank Beadle and Jimmy Warren; sister Henrietta "Dot" Burke; brothers John Sbarbaro and Benjamin Sbarbaro.
She is survived by her daughter and son-in-law; Lenora A. Burke McCool and Larry; two grandchildren Luv Paresa and Chris and Micah McCool; three great-grandchildren Kylee Brevick, Hunter Paresa and Austin Paresa; and her special friends Michael Lusby, Trina Salinas and Gladys Noland.
A visitation will be held on Sunday, August 16, 2015 from 5:00pm – 8:00pm at the James Crowder Funeral Home in La Marque. Funeral Service will be at 10:00am on Monday, August 17, 2015 at St. Michael's Episcopal Church in La Marque with Father Bob Moore officiating. Burial will follow at Galveston Memorial Park Cemetery in Hitchcock, Texas.