Agnes Katherine McLawchlin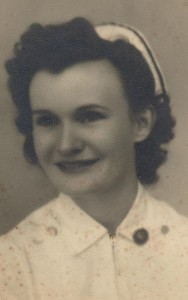 Agnes Katherine McLawchlin (94), of Santa Fe, Texas, passed away peacefully at her home with her family by her side. She was born to Philomena and Michael Gately on April 9, 1921 in WestPoint, Nebraska. Agnes had been a member of the Queen of Angels Catholic Church in Dickinson for 34 years.
She is preceded in death by, her loving husband; Charles McLawchlin, her mother and father, grandson; Charles McLawchlin, III, and six brothers; Thomas Gately, Vincent Gately, Michael Gately, John Gately, James Gately and Robert Gately. Agnes is survived by, three daughters; Mary Anne Tucker and husband John, Elizabeth McCrory and husband Robert, and Christine McLawchlin, four sons; Charles McLawchlin, Jr. and wife Joyce, Thomas McLawchlin and wife Debbie, John McLawchlin and wife Beverly and David McLawchlin, brother; Martin Gately and wife Sue, 27 grandchildren, 48 great-grandchildren, and 11 great great-grandchildren.
Visitation will be held on Thursday, March 3, 2016 at Queen of Angels Catholic Church in Dickinson, Texas from 5 pm to 7 pm with a rosary starting at 6:30 pm. A funeral service will be held on March 4, 2016 at Queen of Angels Catholic Church in Dickinson, Texas starting at 10:00 am with internment following at Mt. Olivet Catholic Cemetery in Dickinson, Texas.
Pallbearers will be Thomas McLawchlin, Matthew McCrory, Vincent McLawchlin, Christopher McLawchlin, Albert Tucker, and Byron McLawchlin. Honorary pallbearers will be Michael Bahr and Chuck McLawchlin.
A special thanks to Katie McLawchlin for all her loving and special care. Also a special thanks to A-Med HospiceCare for all their support and special care.