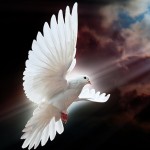 Adolph (Dolph) I. Stein
Dolph Stein passed away Wednesday 23, 2016. Dolph was born December 5, 1939 in Galveston, Texas (BOI). He was proceeded in death by his parents Adolph I. Stein and Virginia McGowan Stein. His paternal grandparents were Adolph Stein and Katherine Davis. His maternal grandparents were Joe McGowan and Mae Kiddle. Dolph graduated from Ball High School where he played football and baseball. He attended University of Texas and University of Houston.  Dolph was owner of Jones Claims Service in Galveston, A&G Hardware and The Flower Mart in Dickinson. He finished his career as a Marine Adjuster and retired in 2012.
Dolph was a lifelong Episcopalian and a member of Trinity in Galveston until moving to Dickinson in 1967 where he and his family joined Holy Trinity. He served his church in all capacities and was Junior Warden, Acolyte sponsor and Sunday School teacher.
Dolph is survived by his wife Helene Olsen Stein. They were high school sweethearts and were married for 57 years.  Son Adolph (Garry) Stein and wife Lonna, daughter Valerie and husband Darby and son Jeffrey and wife Celine. Seven grandchildren and seven great-grandchildren. His sister Ginger and husband Keith Goodgame. Nephew Brady  Goodgame and niece Kelley Jackson and families.  His family was his life.
A memorial will be held at Holy Trinity Saturday, April 2 at 11 AM. In lieu of flowers please make a memorial to Holy Trinity Church, Dickinson.  www.HT-D.org