Frankie Joseph Mirabella III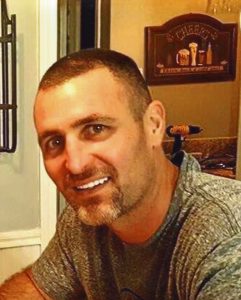 Frankie Joseph Mirabella III, 38, of Missouri City, TX, passed away November 12, 2016, in League City, TX.  He was born March 18, 1978, to Amber and Frank Mirabella, Jr. in Houston, TX. Frankie worked for Triple C Electrical and was a member of Sugar Creek Baptist Church.  He will always be remembered as a big man with an even bigger heart.  He was loved by everyone whose lives he touched.  Frankie was preceded in death by his mother.
Frankie is survived by his father Frank Joseph Mirabella, Jr., and his step-mother Anita Mirabella; son, Frank Mirabella IV; brother, Dustin Mirabella; step-sisters Alison and Rachel Miller; step-brother, James Miller and wife Lauren; nieces Alayna and Mercedes Mirabella; and numerous Aunts, Uncles, and cousins.
A celebration of his life will be held 2:00 pm, Saturday, November 19, 2016, at Crowder Funeral Home Chapel, 851 FM 517 Rd W., Dickinson, TX.
The family requests in lieu of flowers donations be made to Partnership for Drug Free Kids (www.drugfree.org) in Frankie Mirabella's memory.