Margery Juanita "Nita" Northcutt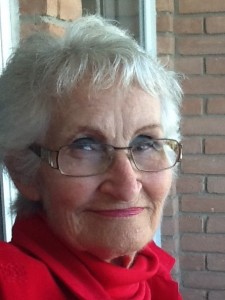 Longtime Galvestonian Margery Juanita "Nita" Northcutt, 91, died Saturday, September 10, 2016, in Lubbock, Texas, after a long struggle with Alzheimer's.
Mrs. Northcutt was preceded in death by her husband, J.T. Northcutt, daughter Ginger Garrett Boone, and son-in-law Don Boone. She is survived by son Garry Garrett and his wife, Renee Garrett; daughter Suzanne Northcutt Escudier and her husband, Jim Escudier; eleven grandchildren, twenty-eight great grandchildren and six great-great grandchildren.
Nita was a child during the Great Depression, a soldier's wife during World War II and a rebuilder after Hurricane Ike. Her occupations included clothes presser, switchboard operator and church daycare cook, in addition to being a wife and a mother of three. Crafts were her passion as she was skilled in sewing, ceramics, paper mache, cooking, and whatever else that she set her mind to do.
Most important to Nita was to attempt to live a Christian life, as best as she could, one day at a time. She had many dear friends and prayer partners at Bible Baptist Church, where she was a charter member, and attended faithfully for over 60 years.
Services for Mrs. Northcutt will be held at 2 p.m. on Thursday, September 15, 2016, at Bible Baptist Church in Galveston with the Rev. Grady Sanders officiating. Burial will follow at Grace Memorial Park Cemetery in Hitchcock. Visitation will be from 5:00pm – 7:00pm on Wednesday, September 14, 2016 at the Crowder Funeral Home in La Marque.
In lieu of sending flowers, donations may be made to Bible Baptist Church Building Fund, 7021 Heards Lane, Galveston, TX. 77551, or Hospice of Lubbock, www.hospiceoflubbock.org.