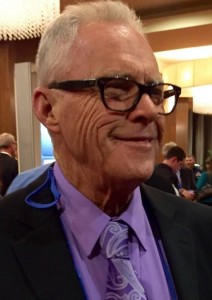 Charlie Victor Kelly, Sr. of Texas City passed away on July 30, 2016 at his home surrounded by family and friends at the age of 69. Charlie has been a resident in the Galveston/Texas City area for 37 years. Charlie was born in Glendale, California, on November 2, 1946. Charlie was a graduate of Laguna Beach High School.  Charlie is preceded in death by his parents, sister and wife of 32 years, Mary Evelyn Kelly.
Charlie was employed by the City of Galveston as the Emergency Management Coordinator, for the Office of Emergency Management. Charlie assisted City Officials to fine tune the City's Emergency Preparedness Operation Plan. Charlie worked with the Mayor, City Manager and numerous City staff to enhance and define the City's Emergency Management and Disaster Recovery Plans as well as making the City of Galveston a NWS Storm Ready Community.
Charlie was instrumental in coordinating and assisting with the evacuation of Galveston Island residents during Hurricane Ike 10 2008. Many lives were saved during this time, because of Charlie's leadership and dedication to the citizens of Galveston. He was a Certified Texas Emergency Manager (TEM). In 2014, Charlie received the "Unsung Hero Award" from DRC Emergency Services for his efforts making Galveston a resilient community. In 2015 received the Lou Harrel "Emergency Manager of the Year" Award from the Emergency Management Association of Texas for excellence in emergency management.
Charlie is survived by his loving wife Ginny Kelly of Texas City; daughter Chasity Kelly Hensley and husband James of College Station; daughter Trisha Anthony and husband of Houston; son Charlie Victor (CJ) Kelly, Jr. of Texas City; son Jon Luckett and wife of Houston; grandson Michael Kelly of Texas City; grandchildren Candace Luckett, Jordan and Olivia Hillard of Houston. Charlie is also survived by a mother-in-law Kay Clark of Dalhart; brother-in-law David Clark and wife Nancy of Houston; step children Tammy Lewis, Henry C. Lewis, Kevin Lewis and wife Amanda, 8 step grandchildren, 2 great grandchildren and 1 step great grandchild. Best friends James and Libby Stone and many many more friends and loved ones.
Visitation will be from 5:00pm-7:00pm on Friday, August 5, 2016 at Crowder Funeral Home 401 Texas Avenue, La Marque. Funeral service will be held on Saturday, August 6, 2016 at 11:00am at First Church of God 2209 29th Street North, Texas City with Rev. Johnny Angel officiating.
In lieu of flowers the family requests that donations be made to a College Fund for Charlie's grandson (Michael Kelly) #1650910 at Amoco Credit Union in Texas City.