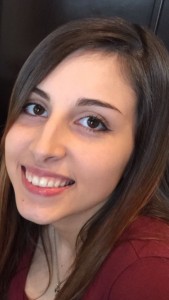 Jaycee Deneé Martinez, 19, from Santa Fe, TX went to be with Jesus on March 16, 2016.  She was born March 2, 1997 in Texas City, Texas.

 Jaycee is survived by her parents Carrie Vyvial and Jay Dee Martinez, her 6 month old son Raylon Jay Martin, the love of her life Ray Martin, brothers Jayden and Jaylen Martinez, grandparents John and Yolanda Martinez, Wayne and Cindy Vyvial, great-grandparents Allen and Loraine Vyvial, aunts and uncles, Kelly Owens (Wes), Courtney Morgan(Shawn), Kristen Womack(Alan), Brandon Martinez, Keith Martinez Sr. (Roanne), Kevin Martinez (Daniela), Marcus Perez, Kim Martinez-Sanchez, and Kerri Martinez-Hayes,  great aunts and uncles Jackie Cornelius(Jeff), Tommy Weaver, Sharon Weaver and numerous cousins and other relatives and many friends who were considered family.

She is preceded in death by her great-grandparents James (Buck) and Jackie Weaver and Uncle John Martinez Jr., Keith (Jayar) Martinez Jr.
Jaycee was devoted to those she loved and was deeply loved by so many.  She will be greatly missed. Words cannot explain the void we will feel until we meet her again in Heaven.
 Visitation will be on Friday, March 18, 2016 from 6:00pm – 8:00pm at Abundant Life Christian Center.  Services will be at 11:00am on Saturday, March 19, 2016 at Abundant Life Christian Center with Pastor Joshua Rudolph officiating. Burial will follow at Mt. Olivet Catholic Cemetery in Dickinson, Texas.
Pallbearers will be Jayden Martinez, Brandon Martinez, Rockwell Aguilar, Xavier Gonzales, Joe Martinez, Wes Owens, Shawn Morgan and Jeff Cornelius.   Honorary Pallbearers will be Jaylen Martinez, Alan Womack and Julian Martinez.
Arrangements are under the direction of the James Crowder Funeral Home in La Marque.