John (Tati) Henry Baine, Jr.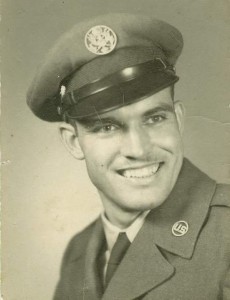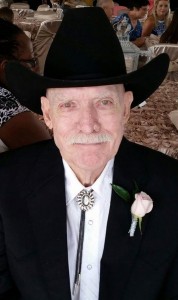 John (Tati) Henry Baine, Jr., 83, of Texas City, went home to be with the Lord, Wednesday, February 10, 2016 at his home. He was born August 24, 1932 in Paragould, Arkansas to Henry and Mae Baine. After being raised in a small town in the north east corner of Arkansas, Paragould, at the age of 18, John joined the United States Air Force. He served during the Korean War, but was stationed at the Aleutian Islands in Alaska as a radio operator. He was also stationed in El Paso, Texas and Del Rio, Texas. While in Del Rio, he met the love of his life, a Mexican maiden from Piedras Negras, Mexico. John Baine married Gudelia Escobedo in 1953, a marriage that lasted 62 years until his death. After his stint with the Air Force, he and his bride moved to Galveston, Texas. He worked as a longshoreman, and then was hired at Monsanto and after the birth of their third child the Baine family moved to Texas City, Texas. He served as a chief operator at Monsanto and Sterling Chemicals until his retirement 37 years later.
During John's working career he was also a Boy Scout Leader, a Master carpenter, a gunsmith and an ammunition reloader. He began his gun business at this time and opened J Henry Arms. John pursued this business after his retirement until the loss of his eyesight. He has remained a lifelong member of the National Rifle Association. Even though he was legally blind, he joined his daughter in the antique business for several years.
John is a member of Arcadia First Baptist Church, a church he loved with all his heart. He always looked forward to attending Earl Routh's bible class and held him and all his classmates in high esteem.
He was preceded in death by his son, John H. "Ricky" Baine, III and parents, John H. Baine, Sr. and Mary Paralee Walker Baine and all of his brothers and sisters. He was a beloved husband, father, grandfather and uncle. He is survived by his loving wife, Gudelia E. Baine; four daughters; Marylou Kojis and husband, L.P. of Sugar Land, Texas; Dede King and husband, David of Santa Fe, Texas; Cindy Wright and husband, Kenneth of Santa Fe, Texas and Maria Goody Armstrong and husband, John of Texas City, Texas; 13 grandchildren and 14 great-grandchildren with one on the way as well as numerous nieces and nephews. In addition to leaving his loving family and friends, John leaves his very affectionate pets, Betty Boop and Scooby Doo.
Visitation will be on Monday, February 15, 2016 from 5:00pm – 8:00pm at the James Crowder Funeral Home in La Marque. Funeral Service will be at 2:00pm on Tuesday, February 16, 2016 at Arcadia First Baptist Church in Santa Fe, Texas with Dr. Rick Smith officiating. Burial will follow at Galveston Memorial Park in Hitchcock, Texas. Pallbearers will be Andy Van Buskirk, Britton King, Shane King, David King, Travis Wright, Jason Wright, Joey Dunn and Justin Dunn. Honorary Pallbearers will be L.P. Kojis, David King, Kenneth Wright, John Armstrong and David Van Buskirk.
Memorial Donations may be made to Arcadia Baptist Church, P.O. Box 128, Santa Fe, Texas 77517.