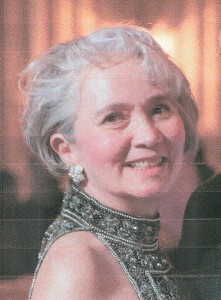 Martha de la Fuente, 56 passed away suddenly on Thursday, Feb. 4, 2016 at her home in Clear Lake City. Martha was born in El Paso, TX on Nov. 23, 1959 to Arturo Tafoya and Graciela Ramirez Tafoya.  She grew up in Juarez, Mexico where she was a member of the Methodist Church, El Divino Salvador.  Later she graduated from Lydia Paterson Institute in El Paso, TX in 1977.  She then attended McMurry College in Abilene, TX.
In 1979 she married Ricardo de la Fuente and moved to Houston where she was able to complete her college education, graduating from the University of Houston with a B.A. in Accounting in 1983. Three years later in 1986 she obtained her certification as a C.P.A.
Martha and Ricardo were members of the Clear Lake United Methodist Church in Clear Lake and currently are members of the Good Shepherd Church, ARP in neighboring League City.
Martha is survived by her husband, Ricardo, her mother Graciela Tafoya, her brothers Ruben and Arturo Tafoya as well as nephews and nieces. She is lost to this world but has entered the joy of her Savior, Jesus Christ.
A Memorial Service will be held at Crowder Funeral Home in Webster on Saturday, February 13th at 11AM.