George Robert "Bob" Moore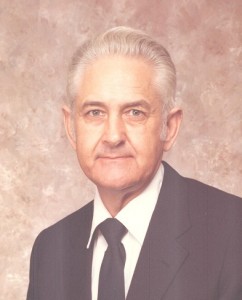 Memorial Service 11 am, Friday, May 15, 2015 at Bay Area Unitarian Church, 17503 El Camino Real, Houston, 77058.
George Robert "Bob" Moore, 90, died May 8, 2015, ending a long, productive, fulfilling life. He was born in Phoenix, AZ on August 13, 1924 to Oscar Henry and Clara Vaughn Moore. He spent most of his youth in the small farming community of Valley Farms, which began as an agricultural cooperative during the Depression. He graduated from Florence High School, attended the University of Arizona in Tucson briefly, then joined the Coast Guard to serve during WWII. Trained as a radio operator, Bob flew submarine reconnaissance and search and rescue missions along the CA coast in PBY seaplanes.   After the war, a friend encouraged Bob to come to TX for a promising job in oil exploration. He worked on a seismograph crew in many locations across TX, OK, and LA, as well as offshore in the Gulf off Morgan City, LA. Along the way, he fell in love with and married a Texas girl, Marjorie Faye Tindall from Nome in 1949.   In 1952, Bob hired on with Ethyl Corporation, a chemical company in Pasadena, TX. He was soon promoted to Production Foreman and later Supervisor. For the last years at Ethyl, he moved into the Safety and Training Dept., and he discovered that he truly enjoyed teaching. In 1966, Bob was selected to do a 2-year assignment at a new Ethyl plant that was being built in Thessaloniki, Greece. This proved to be a great adventure for him and the entire family. Bob retired from a successful career with the company in 1985.  Bob's wife Marjorie died at a young age in 1984, but he enjoyed close relationships with his three children and their spouses, Colleen and Pat McKenna of Houston, Burton and Jennifer Moore of Nome, TX, and Brent and  Angela Moore of Colorado Springs, CO. He was blessed with six grandsons: Rory McKenna (wife Traci), Ryan McKenna, Lucas Moore (wife Carrie), Joshua Moore (wife Angie), Robert Simmons, and James Moore. In the next generation, he was delighted with two great-grandsons, Logan and Landon McKenna and was excited about another great-grandson to be welcomed to the family in July. Bob is survived by one sister, Mrs. Faye Hughes of Valley Farms, AZ and preceded in death by a brother and three sisters. After becoming a widower, Bob's life was vastly enriched by a cherished friend, Liz Guill of Baytown.   The definitive adjective for Bob would be "curious." This curiosity led to an enormous variety of interests, activities, and pleasures. He was an avid reader and laughed about being the sole male member of a book club. He loved learning and was interested in subjects from anthropology to opera, investments to history, and geology to art. Because he was curious, he wanted to know about other places and peoples, so travel was a major passion in his life. He visited all fifty states and a long list of countries on five continents. He also loved music of all types and thoroughly enjoyed nature—camping, hiking, fishing, birdwatching, and gardening. He had good times in a senior bowling league. Over his life, he volunteered when he saw a need—Pee Wee baseball coach, tax prep assistant, literacy tutor, hospital desk assistant, and a number of church related positions.  Bob based his life on love and commitment. He was a devoted son, husband, father, grandfather, and friend. He was intent on doing a good job on every task, and he was generous with time and talent in addition to monetary gifts to family, church, and charities. He believed in helping others and being non-judgmental and honest. He was ever an optimist and viewed his life as a glass more than half-full. He will be remembered and missed.
Those wishing to make a memorial donation in Bob's memory, please consider a gift to his favorite charity, The Salvation Army or a charity of your choice.