Margaret Ruth Reichert Briggs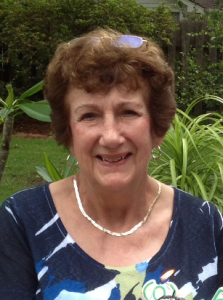 Margaret Ruth Reichert Briggs was born in Chicago, Illinois to William and Ruth Reichert. She met Sheldon on a blind date and they were married 56 years. He preceded her to Heaven in 2007. She started her teaching career in Chicago in 1951. She and Sheldon moved the family to Seabrook, Texas in 1967 where she taught in the Clear Creek Independent School District for the remainder of her life. Margaret and Sheldon were early founders and life long members of Saint Paul the Apostle Catholic Church.
Margaret is survived by her sister, Joan Schneck, and her children: Diane, Katherine, William, and Stephen; her grandchildren: Elliot, Harris, Hilary, Walter, and Hannah; and great-granddaughter: Anne, and a host of nieces and nephews she cherished. She touched us all with the deep love and joy she found in her family. Margaret cherished her time in Koontz Lake, Indiana every summer of her life at her home built by her grandfather. She loved spending her summers with her many lifelong friends there. She was a lifelong educator and a pioneer in the CCISD's Gifted and Talented Program. She was active in the Bay Area Houston Symphony League, Alpha Delta Kappa Sorority, Delta Kappa Gamma Society, an Ambassador in the Bay Area Ballet, Pilot Club of Bay Area, and a member of Clear Creek Association of Retired Teachers. She was a friend, philanthropist, and moreover, a lady of grace, faith, and strength. She is surely missed and mourned, yet we can only give thanks for all she has done and the legacy of love she left to us all.
On Tuesday, December 30, 2014 Margaret's will greet guests from 6:00 – 7:00 PM followed by a Vigil Service and Rosary at Saint Paul the Apostle Catholic Church, 18322 Point Lookout Drive, Nassau Bay, TX 77058. A Funeral Mass will be held on Wednesday, December 31, 2014 at 11:00 AM at Saint Paul the Apostle Catholic Church, 18322 Point Lookout Drive, Nassau Bay, TX 77058