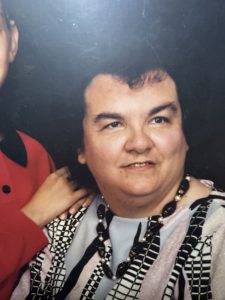 Jeannette Yovan Sullivan was born in Galveston, Texas on December 20, 1946 to Alexander Yovan and Elva "Elvie" Nebout. Jeannette grew up in Galveston County, where she met the love of her life, Emmett Sullivan. The two were later married and had one beautiful daughter, Elvie Ann Sullivan.
Throughout Jeannette's life, she treasured the little things such as playing cards, rides to the beach, and telling all her funny stories. She loved to laugh and tell any story that would get the room smiling.
Jeannette let her heart lead her life. She loved anyone that she came in contact with, but was also never afraid to speak her truth. More than anything though, Jeannette's favorite thing to do was drive around Texas, spreading God's love with her best friend, Emmett.
She will be greatly missed by her granddaughters, Adriauna and Angelica Alaniz, her friends, Pat O'Kelley, Virginia Driver, Brenda Mouton, and Chester Alaniz, niece and nephew-in-love, Connie and Kevin Ervin, and many more friends and family. Not only will she be reunited with her husband and daughter, but she will also be greeted at the Golden Gates by her sister-in-love and lifelong friend, Judy Watts.
A service will be held at 2:00pm Monday, December 12, 2022, at James Crowder Funeral Home, La Marque, with Pastor Thomas Custer Officiating.