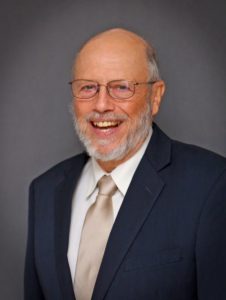 Dr. Joe E Shirley
Dr. Joe Edwin Shirley was born in Bozeman, Montana on Sept. 20, 1944 to Joe Henry Shirley and Edna Lehrkind Shirley and died peacefully on January 11, 2021.  When Joe was a child, he lived next to his great grandfather's Victorian mansion In Bozeman owned by his great grandfather Julius Lehrkind.  Julius had immigrated from Germany and opened the first brewery in Montana in the mid 1800's. Julius was friends with Calamity Jane.  She would stop in at the brewery to have a beer.  One night she had too much to drink, spent the night at the Lehrkind mansion and left her tiny spurs there which have been on loan to the Gallatin Museum.
Dr. Shirley obtained a B.S. from Texas Western College/El Paso in 1966 and graduated The University of Texas/Houston School of Dentistry in 1970.  He moved to the Clear Lake area, opened his private dental practice and bought a 1959 pink Cadillac car which became a landmark in front of his office on Bay Area Boulevard.   For fifty years Joe strived to learn more about dentistry by reading, and learning new procedures so he could help his patients have the best dental health possible.  He really enjoyed making people smile — especially when he had them in the dental chair at the "dental spa".
Joe met the love of his life, Roselyn Pierce on a blind date at the Clear Lake Shores New Years Eve party 29 years ago.  They traveled the world with the International Rotary Club, scuba diving trips, and investment seminars.  They helped hundreds of people better their lives and have enjoyed each other and their families.  Joe always had a biscuit in his truck for any dog that wanted one and he would do anything to help anyone in need.
Joe had many close, life-long friends.  He enjoyed scuba diving, attending investment seminars, dental seminars, playing cards, playing golf and chatting on the phone every night with his best friend Cliff Black who died 2 weeks ago.  He enjoyed restoring houses , he erected the antique lamp posts in Clear Lake Shores and he loved working on his  '59 Caddy and '73 Ford Trucks.  He was kind, generous, loving, hard-working, honest and reliable.
This past year his dental practice came to an end when he was diagnosed with Leukemia.  He survived 5 rounds of chemotherapy and a stem cell transplant at Houston Methodist.  They did an incredible job for Joe by locating a male stem cell donor in Germany who was 27 years old.  The cells were extracted, frozen, and flown to Joe's hospital room to be thawed and inserted into Joe's chest.  Joe made some wonderful new friends at Houston Methodist, his chemo doctor, Dr. Pingali, and his transplant doctors, Dr. Kamble and Gloria Obi.  The most wonderful team of doctors at the world's greatest hospital.   Joe survived the transplant well and was thriving when covid virus attacked his body on December 22, 2020.
His civic involvement includes being past Board Member of Houston District Dental Society, Clear Lake Chamber of Commerce, President of Bay Area Crime Stoppers, City Councilman in the City of Clear Lake Shores, past President of Seabrook Rotary International and a Paul Harris Fellow.  He also was active each year as a bidder at the CCISD livestock auction.  Joe was very active in the Seabrook Rotary.  He will be greatly missed by his many friends and loving family
Joe was a great friend to many and the most honest person one would ever meet.  His friends will greatly miss him.
Joe leaves behind his loving wife of 29 years, Roselyn and his beloved dog/girlfriend/sidekick, Birdie.
Due to the COVID outbreak, no service is currently planned.  Donations can be made in Joes' name to the Seabrook Rotary Club, PO Box 869, Seabrook, Texas 77586