James Marvin Baxley "PawPaw"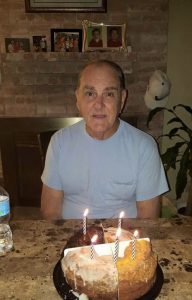 James Marvin Baxley known to loved ones as "PawPaw",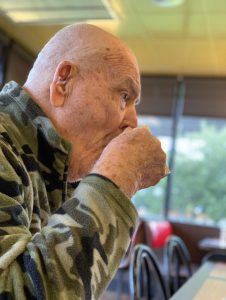 78, passed away at his home with his family by his side on august 30, 2019 after losing his battle with lung cancer.
James Marvin Baxley was born June 13, 1941 in Blackville, SC. to Moye Milton Baxley and Bertie Euane Baxley.  He lived in Blackville, SC his entire childhood.  James joined the Air Force at the age of 18, he was honorably discharged a couple of years later. He met the love of his life in San Antonio, TX on a bus ride back home to South Carolina. He Married his one and only love Miss Rose Gonzales February 9, 1962.
James is preceded in death by his loving wife Rose Baxley and his parents.
James leaves behind to cherish his memories, daughter, Amy Rose Parker, husband Gary Parker; sons: James Baxley Jr., wife Elena Baxley and Richard Joseph Baxley, wife Mireya Palacios; grandchildren: Erycka Gardner, husband Justin Gardner, Jaymee Baxley, Natasha Hodges, husband Matthew Hodges, Melanie Parker, Camryn Baxley, Cyrus Baxley, Cloey Baxley, Briana Baxley, and Jayson Baxley; great-grandchildren: Lillian Gardner, Francis Gardner, Cara Hodges, Ava Hodges, and Evan Hodges.
All who knew and visited PawPaw were always greeted with a smile and a big hug. You also knew how much he loved babies, if you had little ones, he would take them from your arms and go sit down on his recliner with the child in one hand, and a cup of Nescafe coffee in the other.  He loved to have children around the house all the time.  Always loved a house full of laughter and screaming, once he got tired, he would just walk upstairs to his room and turn on his TV.
PawPaw's final wishes were to be cremated and be reunited with his wife at sea, he will soon set sail so they may be together once again for eternal life. Pawpaw did not wish for memorial services to be held.
PawPaw, we will always carry your love and memories in our hearts.  We miss you so much, but knowing you are no longer in pain and suffering brings comforts to our aching hearts.  We love you PawPaw!