DORIS LANIER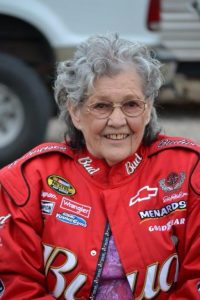 Doris Lanier passed away peacefully at her home in Alvin, Texas on June, 11, 2019 at age 82.
Doris was born on March 1st in Mullen, Nebraska.   As a military wife, she spent time in California, New Mexico, and Florida before she and A.B. returned to Texas.  She worked as a loan officer for many years before retiring and moving to Palestine, Texas.  She was an avid reader, enjoyed watching and feeding hummingbirds, NASCAR, gambling trips to Las Vegas and Louisiana, her glass of tea and her little dog, Misty.
She has joined in heaven the love of her life and husband of 59 years, A.B. Lanier.  It was rare that you saw one without the other.  It is without a doubt a happy reunion in heaven today.
Doris leaves behind 3 children.  Daughters Emma Lanier Garland (Tommy) and Mary Lanier Maples (Matt), and son Douglas Lanier.  She is also survived by granddaughter, Casey Cook (Shane), numerous great-grandchildren and a multitude of extended family members and friends.
A memorial service will be held at Crowder Funeral Home in Dickinson on Sunday, June 16th, 2019 at 11:00 a.m.