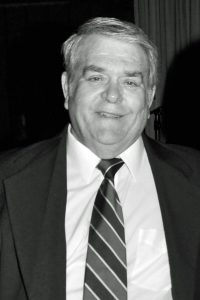 Mitchell Bradley Hardee, 68, longtime resident of Texas City, Texas passed from this life on Wednesday, April 26, 2017, in Webster, Texas.  Mitchell was born to Mary Lou and P. A. Hardee on October 7, 1948, in Galveston, Texas.  Mitchell proudly served his country in the U S Army, and as a Texas City police officer.  He retired from Amoco Oil as an operator after thirty years.  He was a loving father and grandfather and was a loyal and avid fan of any team in Houston. He was preceded in death by his parents, and daughter, Laurie A. Hardee.
He is survived by his loving lifetime companion Linda Vosburg; daughter Meredith Wray and husband Shawn; son, Jason Hardee and wife Mandy; his sisters Loyce Park and husband Rodgers, and Theresa Pistone and husband Mike; his brother David Hardee and wife Barbara; five grandchildren, Macie, Emily, Jackson, Carter and Grant; and numerous nieces, nephews and friends.
Visitation will be held at Crowder Funeral Home in Dickinson, Texas, 6:30 pm to 8:30 pm, Friday, April 28, with funeral services 10:00 am, Saturday, April 29, 2017. Interment will follow at Mt. Olivet Catholic Cemetery, Dickinson, Texas.
Honored to serve as pallbearers are Hector Pedraza, Bryan Lamb, Seth Park, Danny Park, Craig Hardee and Randy Hardee. Honorary pallbearers are John Duree, Mike Cornett, and Eddie Munoz.