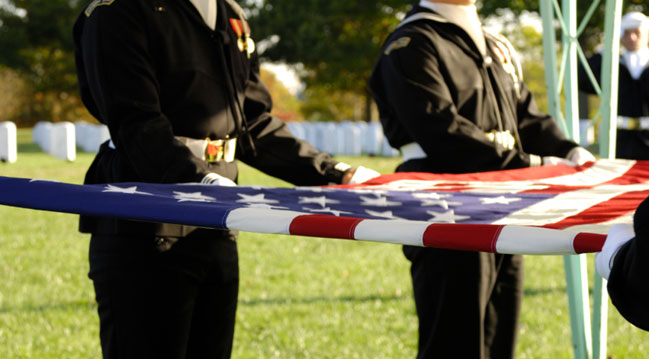 For many, the funeral process, or ritual, is the only tangible affirmation they have that a person has in fact died. "Seeing is believing"; for the bereaved, the funeral is an appropriate time to say goodbye which is an important first step towards the healing process. Aside from providing a time and place to remember and talk about the life and death of a loved one, the funeral offers support and comfort in a variety of ways.
At each of our 5 locations we offer a number of different services. Below you will find a list of just a few of the different types of services we offer with a short description.
Traditional Funeral Service: A traditional funeral service will typically be conducted in the chapel of one our locations, a church, or venue of your choosing. Visitation for the deceased would typically take place before the scheduled funeral, and interment would follow.
Graveside Service: A graveside service is a brief service at the cemetery before internment.
Direct Cremation: With a direct cremation the deceased will be transported to the funeral home and then placed in refrigeration until all permits and paperwork are secured. Once the cremation process is complete the cremated remains are placed in a temporary urn and returned to the funeral home for pick up or burial. Each Crowder Funeral Home location exclusively uses the Crowder Crematory located at the Crowder Funeral Home in Pearland.
Memorial Service: A memorial service is much like a visitation. Although the deceased is not present, a memorial service serves as a time for family and friends to gather and reminisce.
Traditional Funeral with Cremation: Although, cremation is a form of disposition it does not place restrictions on particular service plans. It is common for a traditional funeral service to take place prior to the cremation of the deceased.
As mentioned above, each of our locations offer a number of different services, and are not limited to what you see on this page. Please do not hesitate to ask questions; we have a professionally trained staff on hand to help with all of your funeral needs.