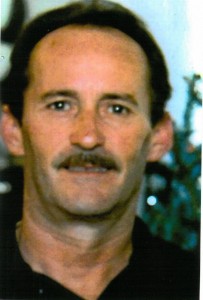 Woody Keith Reyer, 58, of Santa Fe, Texas passed away September 16, 2015 in Texas City, Texas. He was born August 2, 1957 to James and Arlene Reyer in Hattisburg, MS. Woody was a resident of Santa Fe for 30 years. He was a local contractor and painter.
He is preceded in death by his father. Woody is survived by his mother Arlene Edgington; his wife of 34 years, Susan Efird Reyer, son Keith Reyer and wife Demi; sister Debra Sexton and husband Eddie; brother Ronnie Reyer and wife Barbara; two grandchildren Jayden Reyer and Jenelle Reyer.
Woody loved his family, grandchildren and playing pool.
A Memorial Service will be held at 5:00pm on Monday, September 28, 2015 at the Saltgrass Cowboy Church in Santa Fe, Texas with the Eulogy lead by Lay Pastor Carl Efird.