William Sam Marshall IV "Bill"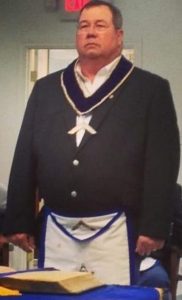 William Sam Marshall IV "Bill", 59, died unexpectedly on Tuesday, May 4, 2021 in Webster, Texas. Bill was born April 19, 1962 to Charlette and William Sam Marshall III in Houston, TX.
Bill graduated from Santa Fe High School and went on to serve his country in the United States Army from May 1981 to September 1983. Upon return, Bill pursued a career in mechanical instrumentation where eventually built and operated his own company, Action Machine & Instrumentation, out of Alvin, TX, and retired as a shop foreman from Pump Reliability Solutions.
Bill is survived by his daughters Amanda (Torrence) Atkins, Julie Marshall; sisters, Teresa and Robert Lawley, Darlene Baxley; brothers, Chuck Marshall, Jim Marshall; grandchildren, Kamdon, Taylor, Charlette, Abigayle, Aaron, Marshall, and many nieces and nephews.
Bill is preceded in death by his parents and brother Michael Wilkins.
Bill will be remembered for his love of life, patriotism, mechanical aptitude, and free spirit. Bill was an active member of the Park Place Masonic Lodge. Bill loved the outdoors, fishing, hunting, and riding his motorcycle but most of all; he loved his friends, family, and grandchildren.
Visitation will be held Thursday, May 13, 2021, from 11:00 am to 1:00 pm at the Chapel of Crowder Funeral Home in Pearland with a service to begin at 1:00 pm.
If those are not able to attend, please click the link at the time of service.