William "Bill" Harold Welch,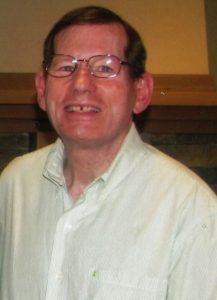 William "Bill" Harold Welch, 67, a proud Texan and resident of Pearland, TX passed away at his home on May 2, 2017. Bill was born January 31, 1950 in Port Aransas, TX to Kelly and Joy Welch. Bill attended New Life Lutheran Church, he was a lifelong member and leader of the Boy Scouts.
Bill is preceded in death by his father, William Kelly Welch.
Bill is survived by his mother, Joye Welch; wife of 30 years, Cindy Welch; sons: Perry Welch, wife Diana, John Welch, Aaron Paul, wife Tanja and Kelly Welch, wife Lorrie; grandchildren: Ivanna Welch, Isabelle Welch, William Welch and Benjamin Welch; sister, Joyce Anne Bates, husband Fred; sister in laws: Carol Horne, husband Gary and Maggie Johnson; nephew, Heath Bates and nieces: Hillary Foytik and Heather Bowles and many other loving family members and friends.
Visitation will be held on Thursday, May 4, 2017 from 6-8pm at Crowder Funeral Home in Pearland. Funeral service will be Friday, May 5, 2017 at 11am at New Life Lutheran Church, 3521 E. Orange St. Pearland, TX 77581, with The Rev. Dr. Brian K. Gigee officiating.
In lieu of flowers gifts may be given to New Life Lutheran Church in support of The congregations Men's Ministry.