William Alton "Bill" Hatcher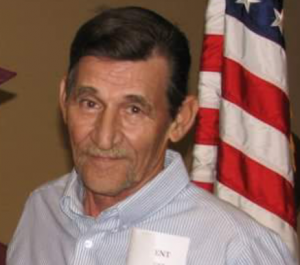 Born November 9, 1946, passed away suddenly on March 3, 2015 in Webster, TX at the age of 68. Memorial services will be held at the Logansport riverfront on Saturday, March 14, 2015 at 10am.
Daddy Bill was an outdoorsman and a typical ol' country boy. He loved bullriding, racing fast cars (the Blue Goose), hunting, fishing, gardening, and just building things!!! But most of all, Daddy Bill loved his family!!
He is preceded in death by his father, Ivan Travis Hatcher, and grandparents, Dick and Nettie Matthews-Heard and Tom and Ginnie Hatcher, all from Logansport, LA.
Left to cherish his wonderful memories, is his wife of 45 years Judy Harvey Hatcher. His daughter, Billie Jean and son-in-law, Michael Hughes. His son, Travis Jay Hatcher and daughter-in-law Amy. Grandchildren, Destini, Jalyn, Tyler, Jacob, Alyssa, Selbi, Dylan, and Cannon. Great Granddaughter, Kylee Jean (his bear). Mother, Bessie Jean Malone and sisters, Pam, Carol Sue, and Joye. Sister-in-law, Patsy and brother-in-laws, Glenn and Dennis. He also had a host of nieces and nephews, Tammy, Angela, James Travis, Michael, Jayson, and Jared.
The family cannot express how appreciative they are with all the overwhelming love and support from his extended family and friends.
The family would also like to thank the town of Logansport and Bay Area Regional Hospital in Webster, TX.
In lieu of flowers, please make donations to the American Cancer Society or St. Jude's Hospital in his honor.