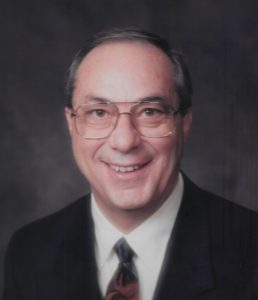 Wendell Eugene Phillips, 84, of Houston, Texas, was released from his earthly body on Thursday, March 25, 2021 in Webster, TX.
He was born on June 2, 1936 to Jewel Catheryn Whitley and Raymond Eugene Phillips in Mont Belvieu, Texas. After graduating from Abilene High School in 1954, he studied business at McMurray Junior College. With his father's employment with Halliburton, he had many fond memories of working with his dad in the field  during summer vacation. The family moved frequently for his father's work and Wendell attended 13 schools during his academic career. An avid football player, he played high school and junior college football and had great memories from his time under legendary Coach Chuck Moser and he is mentioned in the book Team of the Century: The Greatest High School Football Team in Texas by Al Pickett.
Professional endeavors included: grocery store ownership, Best Beauty Supply salesmen, Prudential insurance agent, and he retired as a District Manager with Farmers Insurance. Wendell enjoyed investing in the success of others, and many agents became like family as he encouraged them and supported them in the growth of their own agencies. He enjoyed good food, and could often be found celebrating occasions at the original Carrabba's restaurant with agents, friends, and family.
In his younger years as a pilot, he had a Cessna and enjoyed traveling to meet family and friends in Texas and Oklahoma. He learned woodworking from his grandfather and created bookshelves and furniture for both business and the family home. He loved historical fiction, football, art, dog-sitting for neighbors, good wine, good margaritas, and fine dining.
In 1981, he met and wed his wife Sandra Kathryn Miller. For a few years they had Fairmont Flowers in Pasadena as they continued to build his insurance agency. They traveled to many places for work bonuses and leisure including Canada, Mexico, Alaska, Guatemala, Cozumel, Colorado, Utah, and of course Vegas. His poker buddies Bobby Reese, Jerry Powell, and Mike Grant, enjoyed their weekly card game for many years and trips to Las Vegas for both planned and impromptu trips. He enjoyed taking fishing trips with his family and grandsons, spending time with daughters Annette Miller of Dallas, her spouse and two children; and daughter Angie Pocchia of Deer Park, her spouse, and 4 children.
His tenacity and strength served him well during his diabetes and dementia and baffled his healthcare team many times with what he overcame and endured. He was predeceased by his son Donald Ray, his father Raymond, his mother Jewel, and his brother Charles Sherman.
He is survived by his wife of 39 years – Sandra of Houston, son Randal and his wife Debbie of Arkansas, daughter Angie VanderSys and her husband Alan of Oklahoma, and Steven of Dallas, 7 grandchildren and 19 greatgrandchildren.
The family requests that in lieu of flowers, please consider making a donation to the Alzheimer's Association or your favorite charity. There will be a celebration of his life scheduled in early summer.