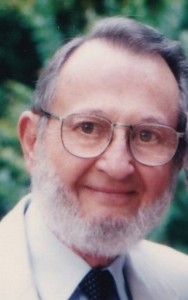 Weldon W. McElroy was born January 29, 1920 in Pineland, TX and passed away in Houston, TX on June 17, 2015. Mr. McElroy joined the Army Air Corps and served during WWII; he attended the Methodist Church and was part of The American Society of Mechanical Engineers. Mr. McElroy retired after 25 years of service with Dow Chemical.
Mr. McElroy leaves behind to cherish his memories, his wife of 70 years, Audrey M. McElroy; children: Peggy Sue Rhame, William W. McElroy and wife Theresa; grandchildren: Laura Sapp and husband Jimmy, David Hamm and wife Amy and Nicholas Hamm; great grandchildren: Audrey Sapp, Sam Sapp, Mikayla Hamm and Madisyn Hamm.
There will be a graveside on Saturday, June 20, 2015 at 2:00 pm at Centuries Memorial Park in Shreveport, La.
In lieu of flowers, family request that memorial contributions be made to: Methodist Children's Home in Waco, TX.