Virginia Ann Wolfenberger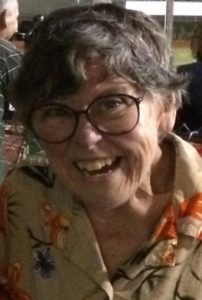 Virginia Ann Wolfenberger, 68, of Pearland, TX passed away surrounded by her loving family on July 21, 2017.  Ms. Wolfenberger was born on September 15, 1948 to Winston and Eloise Wolfenberger in Fort Worth, TX. Virginia has been a resident of Pearland for the past 10 years and formerly of Houston, TX.  She has served for 35 years as a professor at Texas Chiropractic College in Pasadena, TX.
Ms. Wolfenberger is preceded in death by her parents Winston and Eloise Wofenberger, grand-parents Walter and Myrtle Wolfenberger along with Mac and Virginia Thompson.
Virginia is survived by her loving family, sister Susan Kay Burkard and her husband James, two nephews Patrick Lee Burkard and Nickolaus James Burkard.
There will be a Graveside Service at 12:00 noon on Wednesday July 26, 2017 at Forest Park East Cemetery in Webster, TX with Chaplain Jim Mayer officiating.  Arrangements are under the direction of Crowder Funeral Home in Pearland, TX.