Vincent Thomas "Hank" Holm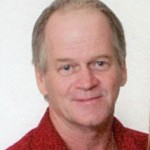 Vincent Thomas "Hank" Holm was born May 26, 1964 and was called home by his Heavenly Father on Saturday, August 2, 2014.
Vince was preceded in death by his father, John Patrick Holm and his grandparents.
He is survived by his beloved wife Kim, daughters Kyleigh Holm and Christin Schoen, son Vincent "Vinnie" Holm Jr, mother Betty Tilson and grandson Mason Gentry. He is also survived by his brother Jack Holm, his wife Carrie, nieces Jacqueline, Olivia and Lexie Holm as well as his Great Aunt Margaret Bracey.
Vince attended schools in the Houston area and later moved to Galveston County where he resided for more than 20 years. He was always happiest when he was with his family. He loved the outdoors especially motorcycle riding, golfing, hunting and boating. He also enjoyed his work with Radial Drilling Services in Spring, Texas which gave him the opportunity to travel to many foreign places.
A visitation for family and friends will be held on Wednesday, August 6, 2014 from 5pm until 7pm at Crowder Funeral Home located at 851 FM 517 West in Dickinson, Texas. A memorial service in honor of Vincent will be held in the Chapel immediately following the visitation.
In lieu of flowers the family requests that donations be made to a charity of your choice.