Travis Wayne Jackson, Sr.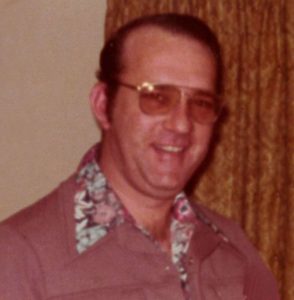 Travis Wayne Jackson, Sr., 81, of La Marque, passed away peacefully Thursday, October 13, 2022, in Texas City. Travis was born May 24, 1941 in Charleston, Missouri, to Jesse and Tina Jackson. Travis was a highly skilled sheet metal journeyman and member of Sheet Metal Workers Local 54.  He worked for Tennille Metal Works in Texas City for 35 years.  Travis was preceded in death by his parents.  He is survived by his wife of 64 years, Martha Jackson; two daughters: Rhonda and Mark McElvany of Texas City, Tammy and Leslie Houk of Pearland; one son: Travis Jr and Leanna Jackson of Dickinson; nine grandchildren: Megan and Alec Robertson, Daniel and Ashley Jackson, Sarah and Alec Trevino, Zachary and Anna Mancuso, Scott and Aimee Mancuso, Virginia and Jason Ball, Cody McElvany, Remington and Chelsea McElvany, Tabitha Roberts. A visitation will be held from 3:00pm to 6:00pm Sunday, October 16, 2022 at James Crowder Funeral Home in La Marque. A graveside service will be held at 1:00pm Monday October 17, 2022 at Hayes Grace Memorial Park Cemetery in Hitchcock with Rev. James Gandy officiating.
A Celebration of Life will take place Monday October 17, 2022 from 2:00pm to 5:00pm, catered by Tennitle Metal Works, 3110 Cullen Trace, Texas City, Texas.  Central Park Square off Century Blvd., behind Mainland Center Mall (phone: 409-978-0288).