Traci Lynne Dollar "Trixi"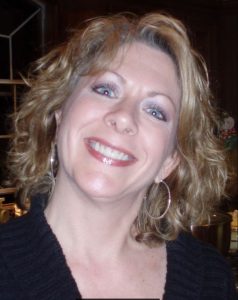 Traci Lynne Dollar "Trixi" passed away peacefully surrounded by family and friends on Sunday, October 29, 2017. Traci was born on July 2, 1963 to Lura LeBlanc and Gene Eads Miller, Sr., in Port Arthur, Texas.
Traci was loved and cherished by her family and friends. She was full of life and would light up the room with her beautiful smile. Traci loved her three children more than anything, as well as the friends of her children who quickly became family and many referred to her as "Momma D." The family would like to extend a heartfelt thank you to the caregivers who provided the utmost care for Traci in her final days – Tanya, Ismary, Feli and Daniela.
She is preceded in death by parents Lura LeBlanc and Gene Eads Miller, Sr., and stepfather Glyn LeBlanc. She is survived by daughter Ashley Dollar of Houston, Texas; son Zach Dollar of Houston, Texas; son Jackson Dollar of Pearland, Texas; brother Gene Miller, Jr., of Simonton, Texas; brother Dr. Bret Miller and wife Laura of Carterville, Illinois. Traci also leaves behind many loving nieces and nephews as well as her first grandchild that is due in April 2018.
The memorial service will be conducted at two o'clock in the afternoon on Sunday, November 5, 2017 at Gateway Community Church, 760 Clear Lake City Blvd., Webster, TX 77598. Celebration of Life immediately following the service at Waters Edge Event Venue, 3901 NASA Parkway, El Lago, TX 77586.