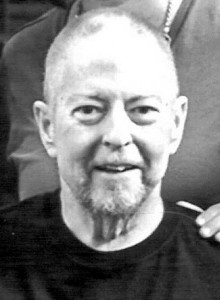 Tommy Lee Reiler, 69, formerly of Pasadena, TX, moved to Pearland, TX in 1996 and passed away on July 3, 2015 at his residence.
Tommy graduated from San Jacinto High School, served in the U.S. Navy; he was affiliated with the Knights of Columbus #4577 and attended the Sacred Heart Catholic Church in Manvel, TX.
He was known to his grandchildren as "PaPa" and to his friends as "Tombo".
Tombo never knew a stranger; he could shoot the bull as long as he could watch every sporting event and Nascar race on TV.
He enjoyed spending his time in Hallettsville, TX at "The Land", whether he was tinkering in the barn, mowing on the tractor or cruising around with the grandkids on the Kubota.
He was dedicated to Pitney Bowes for 33 years as a copy machine technician and customer service provider. He retired in 2001 and was able to watch his family and grandchildren grow.
Tommy is preceded in death by his parents, Julian and Ruby Reiler.
He leaves behind his high school sweetheart and wife of 47 years Carol A. Reiler; daughters: Carlee Reiler with husband Clifford Rex Clark Jr., and Cheryl Schoeneman with husband John; sister, Linda Ann Stephens; brothers: Donald Dean Reiler with wife Mylane, and Robert Leslie Reiler with wife Connie; grandchildren: Rachel Clark, Leah Clark, Alyssa Schoeneman, Brooklyn Schoeneman, Ryan Clark, and Morgan Schoeneman; mother-in-law Mary Adamek, 91, and numerous other loving extended family members and friends.
The visitation and funeral service will take place on Monday July 6, 2015 at 11:00 a.m.
Tommy has requested in lieu of flowers please make donations to: The Tommy Reiler Memorial Scholarship Fund @ BBBA Compass Bank he wants to ensure his grandchildren "go to college".